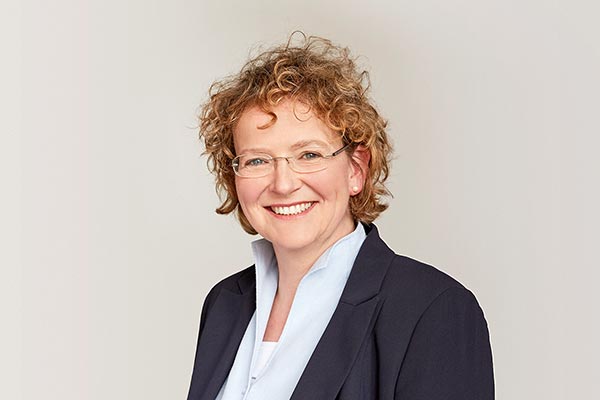 Vita
Work experience
Diploma in Business administration from the universities of Passau and Toulouse
Mediator Training at the University of Applied Sciences in Potsdam
long-standing commercial work for different international companies (Schering AG, BAT AG)
Member of the advisory board of a mid-sized producing company
Chairwoman of the advisory board of a social and ecclesial entity
Additional Information
Chairwoman for Konflikthaus, an independent pool of mediators
Member of the Federal Association of Mediation (BM)
married, 3 children and one dog
Proficient in English and German
Links
I like working with the following colleagues:
Large groups/ moderating conflicts: Kerstin Lück
School/ training sessions: Annette Weweler
Feedback
"Thank you for your open-mindedness, your clear-cut structure and your altogether excellent work."
"We solved a difficult situation with your guidance. Thank you for bringing us together to start the conversation."
"You facilitating our team meeting was really good for us.."
"I want to thank you again with all my heart for the amazing day-long course you shaped with us. The feedback was overwhelmingly positive and the atmosphere at the office has been noticeably more relaxed ever since."
"Thank you again for the seminar, I will work on several issues with my team now."